The Walk to Emmaus is a spiritual renewal program intended to strengthen the local church through the development of Christian disciples and leaders. The program's approach seriously considers the model of Christ's servanthood and encourages Christ's disciples to act in ways appropriate to being "a servant of all."
Stay connected to your Emmaus community by attending monthly gatherings, joining a reunion group or serving during an upcoming walk.
March 21, 2020
Dear Campbellsville Emmaus/Chrysalis Family, Our Nation, State and Communities are in a trying time currently; dealing with the mass hysteria and worry of the COVID-19 (Novel Coronavirus). And allow me to say that while we as a people should be preparing and praying we do not need to allow fear to grip us as we walk through this season of unknowns, for Christ is our only hope!
As all of you know Girls Chrysalis Flight #40 took place March 12-15, 2020 and over the four days the young ladies of the flight experienced God in a whole new way, many of them finding freedom from their past and hope for a future in Christ Jesus!
Earlier today our leadership was notified that 2 team members (both from the same family) of Flight #40 had a family member test positive for COVID-19. The family member DOES NOT reside with the team members and lives in Hardin County. The positive tested family member has been assigned to self- quarantine at home at this time after being tested on Thursday and positive results showing up today.
At this point as a precaution, the other family members are self quarantined at their residences as well; but ARE NOT currently showing any signs or symptoms of the virus. It should also be noted that the two team members of Flight #40 HAD NOT HAD ANY CONTACT with the infected family member since March 2nd and the virus had not been contacted by the positive tested family member when contact was made.
While this date does fall within the incubation period of 2-14 days, we are hopeful and praying that The leadership of the Campbellsville Emmaus Board of Directors encourages everyone to continue to practice social distancing and hand washing. Additional information can be found on the Centers for Disease Control and Prevention's website at www.cdc.gov.
Join us in prayer that this is an isolated event. Join us in prayer for this family, and join us in prayer for all those who are sick and dealing with this virus. Lastly, join us in prayer for our leaders at local, state and a federal level. If anymore information becomes available that pertains to the safety and well-being of our Emmaus or Chrysalis Community we will release updates as appropriate. These updates can be found at our website, Campbellsvilleemmaus.org and on our Facebook Page Campbellsville Emmaus.
Christ's Love,
TP Stubbs
Campbellsville Emmaus Lay Director
Bro. Daniel T. Cook
Campbellsville Emmaus Spiritual Director
Check Out
Our Events Page for upcoming events
Text @h34a26 to the number 81010 to receive text updates from the Campbellsville Emmaus Community.
​
Having trouble? Click here for further instructions.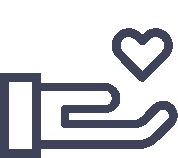 They asked each other,
"Were not our hearts burning within us while he talked with us on the road and opened the Scriptures to us?"
- Luke 24:32