The Walk to Emmaus is a spiritual renewal program intended to strengthen the local church through the development of Christian disciples and leaders. The program's approach seriously considers the model of Christ's servanthood and encourages Christ's disciples to act in ways appropriate to being "a servant of all."
Stay connected to your Emmaus community by attending monthly gatherings, joining a reunion group or serving during an upcoming walk.
Check Out
Our Events Page for upcoming events
Text @h34a26 to the number 81010 to receive text updates from the Campbellsville Emmaus Community.
​
Having trouble? Click here for further instructions.
Dear Emmaus Family,
God has laid on my heart to plea with you all. I have spoken with many of you over the past month and a half. I know times are tough, but if you are getting a little extra each month, please consider donating some of that to the Campbellsville Emmaus community. Although we are not having walks, the bills still have to be paid. Even if it's $5 a week or month, every little bit helps. If you find that God is laying this on your heart as well, please donate what you can. Checks can be taken to Citizens Bank, Elmhurst Plaza and made out to Campbellsville Emmaus. Michelle Finn or Chase Turner will be glad to help you. To mail donations, please send to Citizens Bank Elmhurst Plaza, Attn: Finn/Turner, 1305 East Broadway, Campbellsville, KY 42718. I would truly hate to see something that has changed my life not be able to exist. Everyone stay safe and God bless each of you.
​
Jenny wells hughes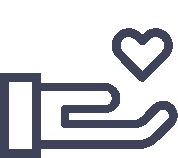 They asked each other,
"Were not our hearts burning within us while he talked with us on the road and opened the Scriptures to us?"
- Luke 24:32