The Walk to Emmaus is a spiritual renewal program intended to strengthen the local church through the development of Christian disciples and leaders. The program's approach seriously considers the model of Christ's servanthood and encourages Christ's disciples to act in ways appropriate to being "a servant of all."
Upcoming Events:
​
February 27, 2021
Board Meeting - 4:00 p.m.
Gathering - 6:00 p.m. (no meal)
Team Dedication for Chrysalis Team Flight #42
Stay connected to your Emmaus community by attending monthly gatherings, joining a reunion group or serving during an upcoming walk.
Text @h34a26 to the number 81010 to receive text updates from the Campbellsville Emmaus Community.
​
Having trouble? Click here for further instructions.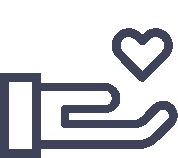 They asked each other,
"Were not our hearts burning within us while he talked with us on the road and opened the Scriptures to us?"
- Luke 24:32