The Walk to Emmaus is a spiritual renewal program intended to strengthen the local church through the development of Christian disciples and leaders. The program's approach seriously considers the model of Christ's servanthood and encourages Christ's disciples to act in ways appropriate to being "a servant of all."
Stay connected to your Emmaus community by attending monthly gatherings, joining a reunion group or serving during an upcoming walk.
MESSAGE FROM CAMPBELLSVILLE COMMUNITY LAY DIRECTOR
​
AS IN THE PAST, ANYTIME THERE IS A BIG PROJECT THAT IS IN NEED TO BE COMPLETED, WE THE BOARD, WANT THE BODY OF CAMPBELLSVILLE EMMAUS COMMUNITY TO BE AWARE OF THE PROJECT.
RECENT COMPLETED PROJECT THAT HAS BEEN FULFILLED DUE TO YOUR FAITHFULNESS AND GODS PROVISIONS, INSTALLING CENTRAL HEAT/AC IN THE CONFERENCE ROOM, WORSHIP CHAPEL AND TABLE/ASSISTANT TABLE LEADER BEDROOM! PRAISE GOD AND THANK YOU! THIS PROJECT WAS COMPLETED WITH TOTAL DONATIONS THAT WAS FUNDED BY YOU, THE EMMAUS COMMUNITY.
THE NEED AT THIS TIME IS ROOF REPAIR FOR THE ENTIRE BUILDING. ONCE AGAIN, WE ARE LETTING THE COMMUNITY BE AWARE OF THIS NEED AND YES, ASKING FOR YOUR HELP. THERE ARE SEVERAL BIG LEAKS THAT IS BEGINNING TO CAUSE DAMAGE THAT IF NOT CORRECTED SOON, COULD BECOME MAJOR DAMAGE TO OUR FACILITY. WE REALIZE WE ARE AT THE MOST EXPENSIVE TIME OF A YEAR BUT WE ALSO REALIZE THAT IT IS ONE OF THE MOST GLORIOUS TIMES OF THE YEAR. THE BIRTH OF OUR SAVIOR! AS THE WORD SAYS, "WE RECEIVE NOT IF WE ASK NOT." SINCE THERE IS NO MORE GATHERINGS FOR THIS YEAR, WE DECIDED THAT THIS IS THE BEST WAY TO MAKE EVERYONE AWARE OF THIS NEED AND WAYS YOU CAN HELP YOUR COMMUNITY WITH AN END OF THE YEAR TAX DEDUCTION.
WE REMEMBER DECEMBER 2015, WHEN THE BOARD WAS IN NEED OF MONEY TO FULFILL THE OBLIGATION OF A DEPOSIT OF $75,000.00 BY DEC. 31 TO SEAL THE DEAL WITH PURCHASING OUR CAMPGROUND. OCT. 18, 2015, AT OUR MONTHLY GATHERING; THAT BOARD PRESENTED TO THE COMMUNITY THE OPPORTUNITY TO PURCHASE KNIFLEY SCHOOL FOR THE PURPOSE OF BECOMING HOME TO CAMPBELLSVILLE EMMAUS COMMUNITY; WITHIN AN HOUR OF THAT MEETING WE HAD $30,000.00+ IN PLEDGES TOWARD THIS PURPOSE. WE REMEMBER DARRELL SMITH FOR HIS LOVE OF THIS COMMUNITY BY STARTING THE PLEDGES. ONCE AGAIN, GOD WAS FAITHFUL WITH HIS PROVISIONS AMONG HIS PEOPLE, THEY SUPPLIED THAT NEED BY DEC. 31.
AT THIS TIME, THE FUNDS NEEDED ARE $7,158.00. THAT IS COST OF MATERIALS TO COMPLETE THE PROJECT ONLY. GOD'S PEOPLE WILL BE DOING THE LABOR. ANNOUNCEMENT OF WORKDAY WILL BE FORTHCOMING. WEATHER TEMPERATURE WILL BE A BIG FACTOR OF WHEN THIS WILL BEGIN.
​
IF THIS PROJECT IS SOMETHING YOU WANT TO DONATE TO- LISTED ARE WAYS YOU CAN SEND YOUR DONATIONS:
1. MAIL TO- CAMPBELLSVILLE EMMAUS COMMUNITY- ROOF
PO BOX 4155
CAMPBELLSVILLE, KY 42782
2. CITIZEN BANK- ELMHURST PLAZA (ACROSS FROM BEST DOUGHNUTS & BESIDE FIESTA RESTAURANT)
MICHELLE FINN OR A BANK TELLER CAN HELP YOU- TELL THE TELLER TO PUT ON DEPOSIT TICKET
"ROOF PROJECT" SO COMMUNITY TREASURER, SISSY CORBIN, IS AWARE.
YOU MAY CONTACT ME OR ANY BOARD MEMBER IF YOU HAVE ANY QUESTIONS OR WANT TO HELP IN ANY WAY.
TO GOD BE THE GLORY!
TRAVIS GILPIN, CLD
New Board Members elected at the October Gathering:

Carol Jones
Drew Hayes
Todd Sharp
Jeremy Wethington
Stacy Wilson, Clergy

Text @h34a26 to the number 81010 to receive text updates from the Campbellsville Emmaus Community.
​
Having trouble? Click here for further instructions.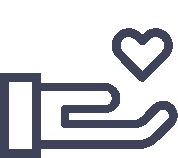 They asked each other,
"Were not our hearts burning within us while he talked with us on the road and opened the Scriptures to us?"
- Luke 24:32